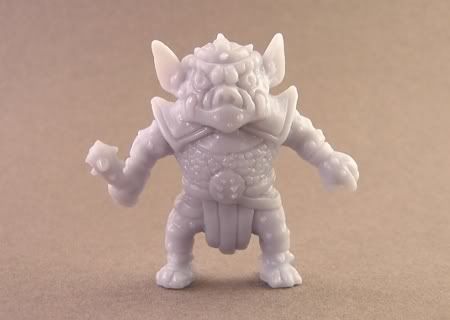 Toy Line
:
Necro's Fortress
(Nekurosu No Yousai)
Sculpt Name
: Hobgoblin
Color
: Pale Blue
Collectors Note
: Due to confusion with the letters "L" and "R" when translating Japanese to English, Necro's Fortress is also often referred to as
Neclo's
Fortress.
Also, the true color of this particular figure is indeed Pale Blue. However, due to the photographing setup we use, the figure appears to be Light Purple, which is not the case when viewed with the naked eye.