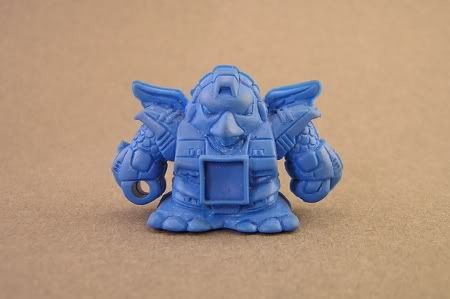 Toy Line
:
Battle Beast Super Deformed
Sculpt Name
: Colonel Bird
Color
: Blue
Collector's Note
: Like the larger Battle Beast figures, the Super Deformed figures came with rub signs. The above figure happens to missing its rub sign however. Be sure to check out the
BBSD archive
to see pictures of each figure from the toy line!