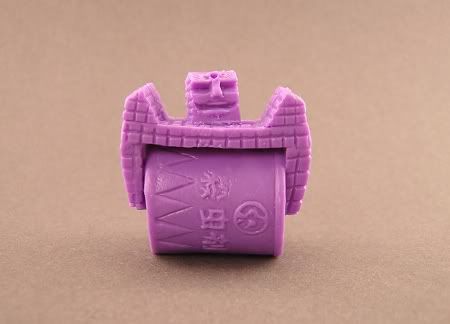 Toy Line
:
M.U.S.C.L.E.
/
Kinnikuman
Custom
Sculpt Name
: Unknown
Color
: Purple
Collector's Note
: This custom figure was created by an individual who goes by the name
halfaway
on the LittleRubberGuys toy forum. The figure was created by cutting apart authentic M.U.S.C.L.E. figures and piecing them together to create a new sculpt. The figure was then molded and cast by an individual who goes by the name
Muscle Things
. Muscle Things uses an awesome material that is almost identical to M.U.S.C.L.E. material, though it seems to be a tad firmer.
Muscle Things has also cast several other sculpts created by halfaway and other toy enthusiasts. You can check them out at his blog: http://musclethings.blogspot.com/
Halfaway has said "the best is yet to come," so we can't wait to see what's next!