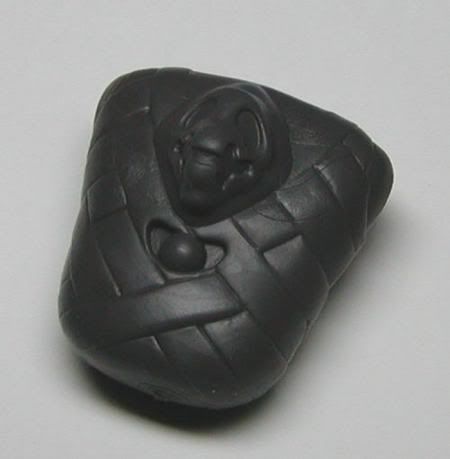 Toy Line
: Neon Genesis: Evangelion
Location
:
Yahoo! Japan
Vendor
: J86_68L
Auction Number:
b110365462
Collector's Note:
This is a keshigomu of an angel from the Neon Genesis anime. Specifically, it is angel 14, Zeruel. Interestingly, this keshi figure may be from a line based on an newer version of the story called
Evangelion: 2.0 You Can (Not) Advance
. In this version, Zeruel is angel 10. (The name is Zerueru in Japanese.)
Above is an image of Zeruel from the anime.
I wonder if the figure above is incomplete, missing some detachable "arms." There do appear to be divots where the arms would attach.
These figures are apparently true erasers released by a company in Japan called Lawson as part of a stationary writing set. There were a total of four -- angels 4, 5, 6, and 10 seen above. There was also a ruler included that was in the form of a knife, a progressive knife.
If I ever get my hands on these, I'll be sure to post pics here. (: