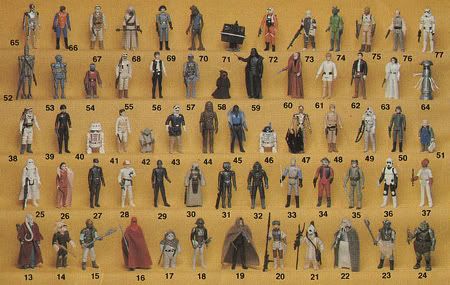 Credit: The Dork Dimension
Artist:
Kenner
Medium:
Photography
Name of Piece:
Return of the Jedi Collections
About:
Above is an image grabbed from a Star Wars catalog recently featured at
The Dork Dimension
. Visit there to see hi-res images of the entire catalog.
I am always mesmerized by these catalogs. I think they're gorgeous! As I am quite fond of saying, I wish there were catalogs like this for minifigure lines such as Bad Eggz Bunch, MUSCLE, and MUSCLEMANIA. Maybe someday a collector will try to make a custom catalog for one of those toy lines...
Be sure to check The Dork Dimension for previously featured catalogs and note that there are sure to be more featured there in the future.