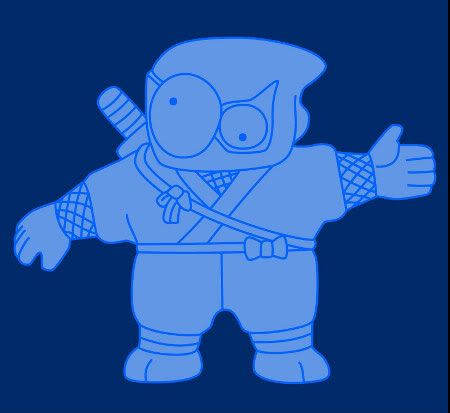 Artist:
Gwenboul @ flickr
Medium:
...
Name of Piece:
Ninja - Greenbox987
About:
According to the artist, this piece was inspired by
a Bazaar Item post featuring a Super Ninja-kun keshi
.
In an interesting twist of fate, the artist has apparently named the piece after the individual who was selling the figure on
Yahoo Japan!
I'm thinking that may have been an accident, but it's still kinda cool nonetheless.