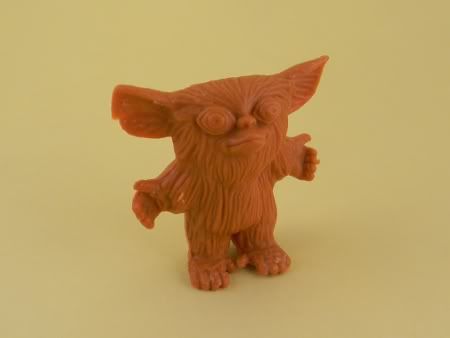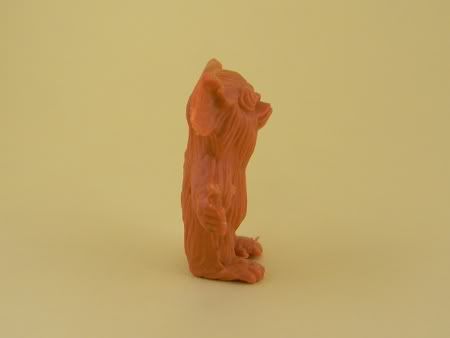 Toy Line:
Unknown
Sculpt Name:
Unknown
Color:
Brown
Collector's Note:
This is one of the most infamous UMF floating around the minifig world. And a collector by the name of Meatcutter has a knack for finding them! I acquired this one from him, but I'm not sure where he got it from. It's only markings appear to be "Hong Kong" on the back of one of his ears. He's about 2" tall and is made of a hard plastic.
While he resembles Gizmo from the movies
Gremlins,
it does not appear to be a true sculpt from that franchise; although it might be an inspired bootleg. A well sculpted one at that.
As far as I know, no other figures that might be from the same toy line have been found, potentially making this a "stand alone" figure. Could it be some kind of companion/accessory piece? Also adding to the case for this being an accessory figure is the fact that all the pieces found so far have been brown like the one pictured above.
In any case, it's a very cool figure. One of my favorites. The mystery surrounding it enhances its appeal as well.