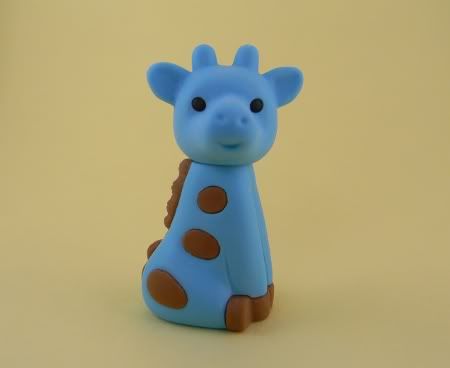 Toy Line:
Iwako Zoo Animals
Sculpt Name:
Giraffe
Color:
Teal Blue & Brown
Collector's Note:
Iwako erasers have been on my radar for several months now since I found
a Samurai figure
back in February 2011. I was lucky to stumble upon a cool toy store called Kid's Ketch in Lewes Delaware last week that carried an amazing assortment of toys, including Japanese erasers. I picked up this Giraffe (love the color scheme) and a few others. I'll post a full Iwako entry here at Toypedia someday. :)
The Giraffe is considered a "puzzle eraser" and is made of multiple parts. The tag line on the packaging header card states: It's put in!