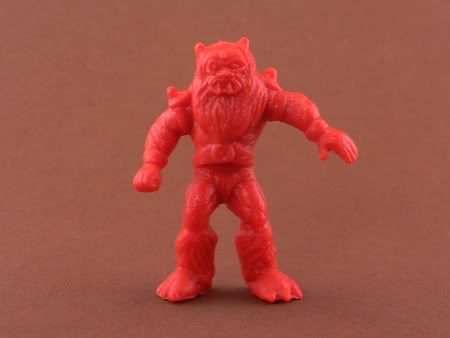 Toy Line:
Masters of the Universe
Sculpt Name:
Beastman
Color:
Red
Collector's Note:
This figure is from a MOTU toy line from Portugal. The figures are very small, about an 1" or 1.5" tall. I'm not sure if is a legit, Mattel-licensed line or an unlicensed line. The quality and details of the sculpts are actually very nice, especially at such a small scale. I have more of the figures, all red, that I'll be posting more pics of in the future.
Edit:
Be sure to check out Nuno Mata's informative post regarding these figures at his excellent blog,
My Best Toys
.