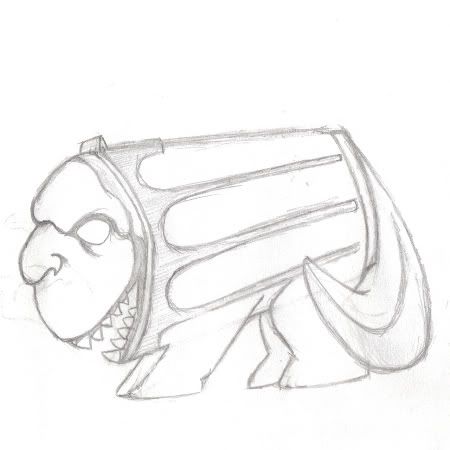 Bad Eggz MUSCLE Can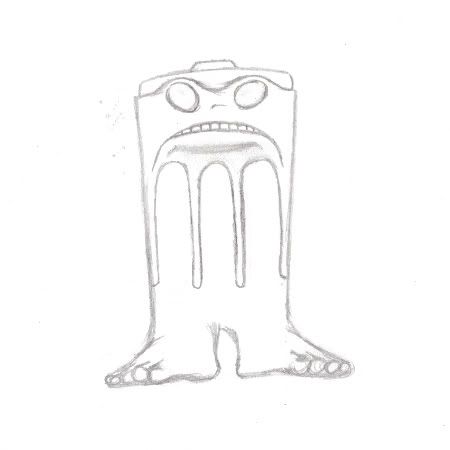 RBT MUSCLE Can
Mecha Brains
Keshi Thingz
Inspiration
: Haha, okay, those are all crap-o names, but I'm just having fun. These are my submissions for OMFG! Series Two. If you haven't heard,
OMFG! Series One
has been fully funded. In fact, it took just five days of pledging. However, pledges are still being accepted; according to George of the October Toys website, coordinator of the project, additional funds will be used to make more colors and Series Two! Of course, you can also pledge just to make sure you get your share of Series One figures!
Medium
: Pencil
Artist's Note
: The first two characters, the BEB and RBT guys, were inspired by the
M.U.S.C.L.E.
can. I've always been a fan, not just of minifigs, but of their packaging and packaging art as well. I would love to see the iconic M.U.S.C.L.E. can incorporated in to OMFG! S2 in some way, shape, or form.
Mecha Brains (a play on Mega Brains) is simply an attempt on my part to pull two of my favorite toy concepts together: Brains and Mechas!
Finally we have Keshi Thingz. I love keshi, plain and simple; I think everything in keshi form is awesome. Doesn't matter what it is, if you make it in the form of a keshi in pink, light blue, green, or whatever colors, I've got to have it! Keshi Thingz is the perfect way to make everything into a keshi. It could be a mini M.U.S.C.L.E. can, a hamster, a mini Nintendo Wii, a mini iPhone, a toe, a one-eyed anteater, the list goes on.
Check out
the OMFG! Series Two Submission Toypedia Flickr set
to see all of the entries so far, with more coming every day. Or follow along with
the OMFG! Series Two thread @ October Toys
.