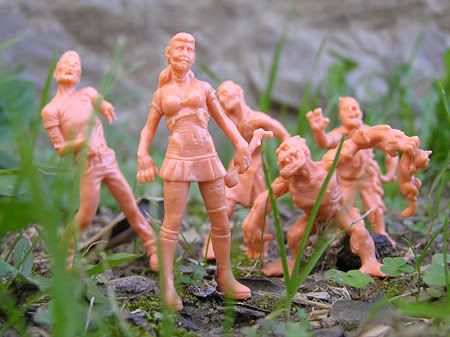 Toy Line:
Z.O.M.B.I.E.
Sculpt Name:
Rockabilly, School Girl, Bathtime, The Ape, School Boy
Color:
Flesh
Collector's Note:
Zillion Of Mutated Bodies Infecting Everyone! Just got the new colors for the first wave of these
fantastic
guys, so much details in such little pieces! Expect a full coverage soon with TONS of photos!