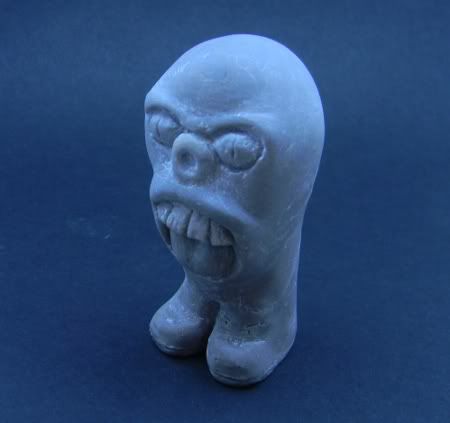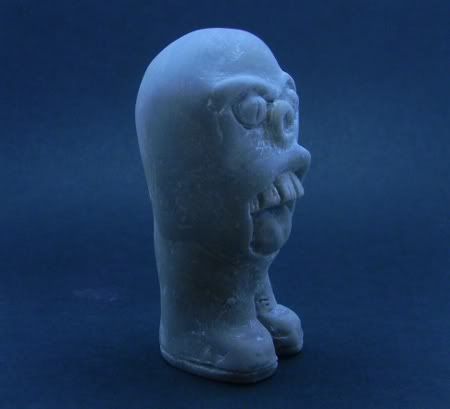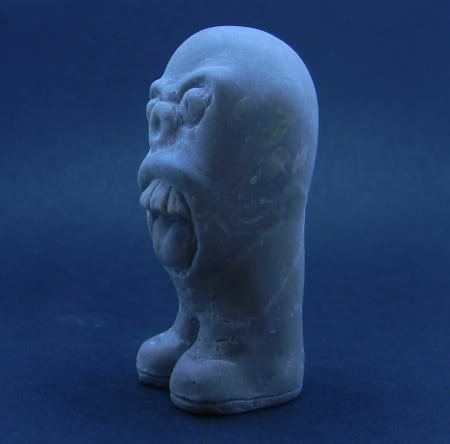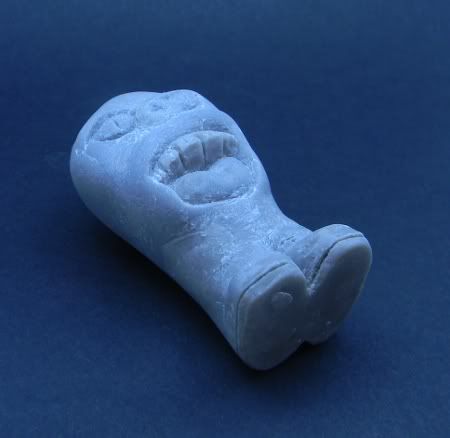 Artist
: Soupie
Medium
: Super Sculpey
Name of Piece
: Ütt
About
: This is my second custom sculpted figure. The first one,
Muncy
, was carved out of candle wax. For this second piece, I got slightly more serious and used a combination of Super Sculpey and Super Sculpey Firm. This piece is pretty much just me experimenting with the Sculpey. I'm learning as I'm going, so it's hard to judge which effects are my lack of skill, and which effects may be due to the Sculpey medium.
This piece is not yet completed either; I plan to add arms, a tail, and ears. He stands about 2" tall. I used several minifigures as models, but you can see
RBT Mordels
had the largest influence.
All in all, I'm pretty pleased with the Sculpey. I like being able to build up the piece and bake sections that are finished. It's also nice to be able to form the Sculpey with the fingers; and it sands very nicely after being baked. Although I still haven't figured out how to sand and smooth the smallest nooks and crannies.